Expat Matildas reveal travel tips for their adopted home
Originally from Hallett Cove, SA and Redcliffe, Qld respectively, Teagan Micah and Charli Grant now find themselves living in the picturesque southern Swedish city of Malmö. The two best friends are living the dream of playing professional football for top clubs in FC Rosengård and Vittsjö GIK while also playing for the Australian women's national team, the Matildas.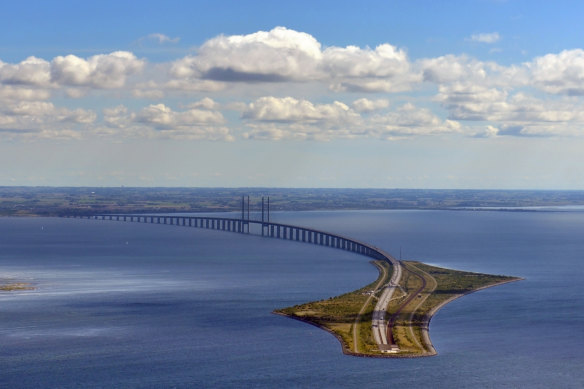 SEE Once it starts to warm up, we love to watch the sunset over the ocean looking across at the famous Øresund Bridge to Copenhagen. We like to keep things simple and Västra Hamnen is the local spot to sit and picnic with your friends or, if it's warm enough, even jump in for an ocean bath!
DO One of the great things about Malmö is its cobblestone streets and these can be seen on foot, but we highly recommend you get yourself a bike. Malmö is made for cyclists and is full of bike paths through stunning parks. Find your way to one of its best secrets, the beach at Lomma-Bjärred. During the summer months, there are always a host of fun outdoor events to enjoy like the annual Malmö International Food Festival or, for music-festival lovers, the Big Slap. Heading into winter can be a bit tougher, so we recommend a competitive game of paddle or a quiet night in, playing board games. It's the company that makes the moments! See internationalfoodfestival.se, bigslap.se
EAT As cliched as it sounds, the Swedes know how to cook delicious köttbullar (meatballs)! The traditional meal of meatballs with potatoes and gravy is best served after a day at the spa to complete the perfect pamper day. Try Bullen, bullen.nu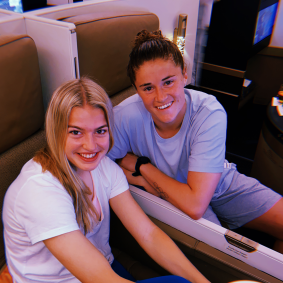 DRINK Between our tough training schedules, we always find time for a traditional Swedish fika (a coffee and cake break with friends). Avoid the typical tourist coffee spot of Espresso House; there are many other cafes that offer local ambience, great brews and friendly baristas. Like Aussies, Swedes also enjoy the brunch lifestyle and cafes are booming with the best fika options all year round. Our personal favourite has to be Lilla Kafferosteriet with a special mention of their carrot cake, lillakafferosteriet.se
AVOID As Aussies love the sun, we recommend avoiding visiting during the winter months – with little to no daylight, it can be tough to see the beauty Malmö has to offer.
THRIVE In order to thrive in Scandinavia, either purchase a monthly Skånetrafiken pass or hire a bike, skanetrafiken.se
Sign up for the Traveller Deals newsletter
Get exclusive travel deals delivered straight to your inbox. Sign up now.
From Melbourne to the Middle East,
Belinda Jackson
is drawn to curious alleyways, street-eat carts and places of wild emptiness. She searches the globe for the weekly Expert Expats column.
Connect via email.