Parties across the political divide have piled pressure on Labor to reform the state's integrity agencies by defeating the government twice in one day with upper house bills that would give more power to corruption investigators.
In a sign of broad support for change, the Coalition and the Victorian Greens on Wednesday passed legislation through the Legislative Council that would have given greater powers to the Independent Broad-based Anti-corruption Commission.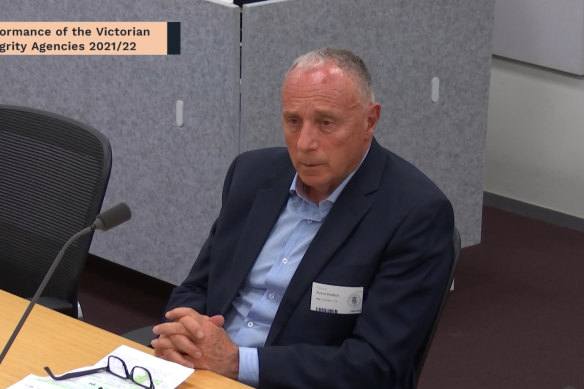 Both bills went through with the support of all crossbench and opposition MPs, and were among four different pieces of integrity legislation on the Legislative Council's agenda during the one sitting day of the week dedicated to non-government business.
The opposition's changes to the IBAC Act would have sought to stop the body's special reports being tied up in the courts, a key complaint of former commissioner Robert Redlich.
The Greens' bill would have removed the requirement that IBAC only investigate if it believes criminal conduct has taken place, allowing probes into "grey level" corruption that may not be illegal but still represent serious misconduct.
Since vacating his role, Redlich has been an outspoken critic of this type of "soft" corruption and called for expanded powers to tackle it throughout government.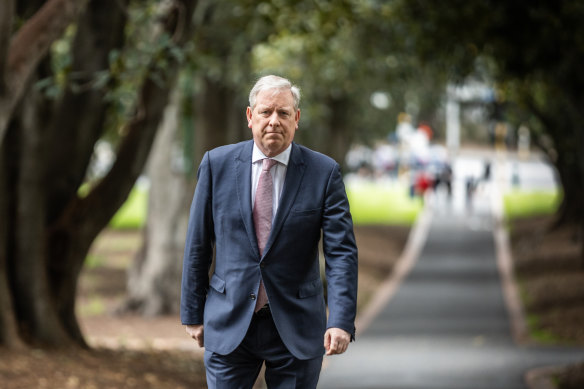 The Coalition bill was rushed to the lower house on Wednesday, where Labor has a significant majority, and was immediately voted down.
It aimed to solve a long-running issue for IBAC – that it regularly has to go to court to fight for the release of its reports.
Key players in integrity investigations, who may have adverse findings against them, are given advance draft copies of IBAC's reports so they can respond, and sometimes use these opportunities to contest their release.
Developer John Woodman, one of the men at the centre of the recently released Operation Daintree report, tried to stop publication of the agency's report on his dealings with Casey Council up to a week before it was tabled in parliament.
Speaking in parliament, shadow special minister of state David Davis said that last year Redlich had written to him and Attorney-General Jaclyn Symes flagging a problem getting reports to parliament because of "legal shenanigans".
He said the bill was a sincere attempt to address this problem, and he attacked Labor for voting it down in the lower house.
"It went downstairs at 12.30 today and was crushed without debate," Davis said.
"They wouldn't even look at it. Wouldn't even entertain it.
"How undemocratic is that? Just using their jackboot numbers in the chamber to crush a very sensible bill, that was based entirely on the four recommendations that were made."
Late on Wednesday, the Victorian Greens secured the support of the opposition and the crossbench to pass their own legislation in the upper house that would have allowed IBAC to investigate conduct that was not criminal.
But this was also expected to be voted down once it reached the Legislative Assembly.
Victorian Greens leader Samantha Ratnam said the government could not ignore the issue of integrity after parties from across the political divide backed changes to the system.
"Today's historic vote has sent a clear message to the government that the poor health of our integrity regime must be improved," she said.
"The writing is now on the wall. This government must urgently act to bring Victoria's integrity standards up to scratch."
Responding to the Greens' bill in parliament, Symes said the government was committed to integrity but did not believe the changes would deliver the improvements they promised.
She said the government had committed to all the recommendations of Operation Watts, an IBAC and Victorian Ombudsman probe into the misuse of taxpayer resources for political purposes, and had gone further with three extra measures to strengthen public trust.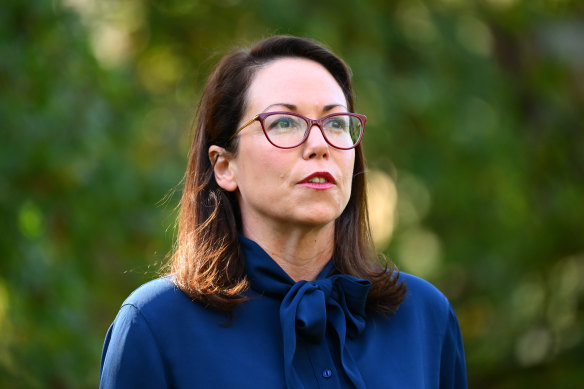 "We do recognise that there's more to do," Symes said. "What we certainly don't want to do is just come charging in and claim that we're ending political corruption with one definition or change.
"You also shouldn't reform something as complex as an integrity system, like it's paint-by-numbers, one colour, one change at a time.
"[It] interacts with other agencies, and you really need to take a global view of these things to ensure that any changes bring about your intended impacts."
Get the day's breaking news, entertainment ideas and a long read to enjoy. Sign up to receive our Evening Edition newsletter here.