A separated bike lane from the Shrine of Remembrance to Port Philip Bay may be back on the agenda after the government shelved plans for it earlier this year.
But a push to revive it by Port Phillip Council is likely to face stiff opposition from residents who object to cutting the speed limit by 20km/h and abolishing a lane of traffic in each direction.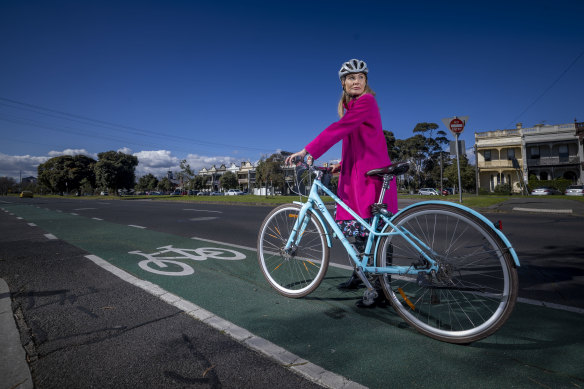 The bike lane along Albert Road and Kerferd Road in South Melbourne was first proposed by the government in May 2018 as part of its $13 million Shrine to Sea project.
The masterplan envisaged a boulevard connecting the Domain Gardens to Port Phillip Bay, via Albert and Kerferd roads, planted with 140 jacaranda trees.
The project's aims were to enhance the existing greenery and open spaces, improve the safety and experience for people walking and bike-riding and help bring the local history, stories and culture to life for residents and visitors.
However, plans for a protected bike lane, which would require the removal of two vehicle lanes, were shelved in May after opposition from some residents. The government said the bike lane would be "separated from" the masterplan and "considered at a future time".
But the Port Philip Council is keen to get the bike lane back on the agenda. On Wednesday night, they will vote on a motion that recommends advocating for the state government to fund and construct the bike lane.
The proposal would reduce vehicle lanes from two to one in each direction, and drop the speed limit from 60km/h to 40km/h.
Resident Heidi Ireland led a petition opposing the separated bike lane and said the majority of Kerferd Road residents were opposed to it.
"Our key issue was reducing Kerferd Road to one lane," she said. "The issue was: where does that traffic go? It has a huge impact on our safety in the surrounding area."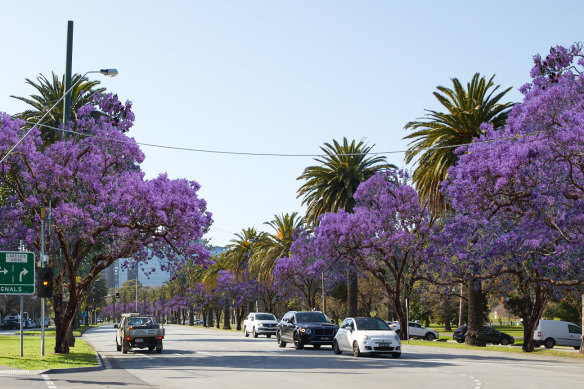 Ireland said she was also concerned about parking for residents if separated bike lanes were installed.
"Kerferd Road is a big space, but it is also a heritage-listed road," she said. "It really became a resident issue about access to our homes and prioritising bikes over our kids, the elderly and disabled."
Ireland said it was "a complete joke" that council was looking to advocate for the Shrine to Sea bike lane after the government had shelved that part of the project.
"It's a complete waste of time," she said. "I don't understand the motivations and I don't understand why they keep trying to avoid community consultation. Here we are again with zero consultation, and we are going in for a vote with this council that can't even organise to pick up our rubbish on a regular basis."
Bicycle Network chief executive Alison McCormack said Shrine to Sea was billed as an active transport project when first announced, and a protected bike lane was vital to the project.
"It is a perfect street – it is so wide, there is enough space there for the biodiverse trees and the bike lane," she said. "If you build it, it will happen, we see examples of this overseas."
McCormack said the painted bike lane on Kerferd Road was not good enough.
"We need that bike lane to be for people between eight years old and 80-plus," she said. "We need to be comfortable they can ride on that road safely. In its current form, it is not safe. The paint is just a guide, we know that – there is no protection from cars."
Mayor Heather Cunsolo said the council would listen and carefully consider all views at its meeting.
"We know our community has divided views on this issue," she said.
A spokesman for the Victorian government said it was still seeking consultation on the Shrine to Sea masterplan.
"Improvements proposed in the draft masterplan include 350 new trees, more than 9000 square metres of woody meadows, road reclaimed as landscape, plus safety and accessibility upgrades for pedestrians and bike riders at Kings Way and Moray Street intersections," he said.
The spokesman would not comment on how much of the $13 million had been spent without the proposed separated bike lane.
"$13 million has been allocated to fund the planning process and commence delivery of works – the majority of this funding will be spent on the delivery of works," the spokesman said.
Earlier this year, the government removed pop-up bike lanes installed in St Kilda and Port Melbourne during the pandemic following resident backlash.
Get the day's breaking news, entertainment ideas and a long read to enjoy. Sign up to receive our Evening Edition newsletter here.