The legal troubles of former US president Donald Trump
As he campaigns for the Republican nomination for the 2024 US election, the legal troubles facing former president Donald Trump continue to grow. These are the current criminal cases and investigations that have been launched against him. The 77-year-old denies any wrongdoing.
January 6 and the US Capitol attack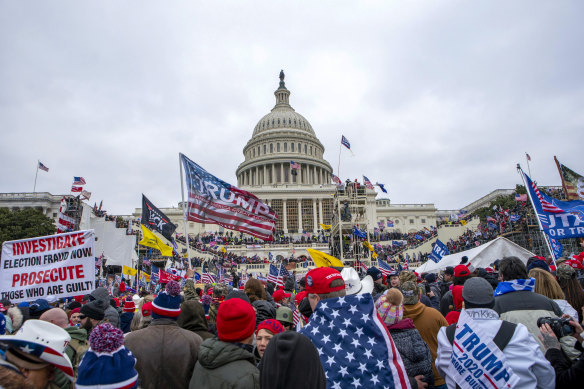 What is it about? Prosecutors have accused Trump of conspiring to defraud the US by preventing Congress from certifying President Joe Biden's 2020 victory and to deprive voters of their right to a fair election.
On January 6, 2021, Trump's supporters attacked the US Capitol in a bid to stop Congress from certifying Biden's victory. Prosecutors said Trump "exploited" the attack, refusing his advisers' suggestion to send a message directing rioters to leave.
Trump and his allies advanced claims of fraud they knew to be untrue, prosecutors said. They will allege that close advisers, including senior intelligence officials, told Trump repeatedly that the election results were legitimate.
Where is the case at? Trump was charged on August 1 (August 2 AEST). He made an appearance on August 3 (August 4 AEST) where a preliminary hearing date of August 28 was set. No trial date has been set
Has he entered a plea? Trump has pleaded not guilty. He is expected to argue in court that he is protected by America's right to free speech, and he genuinely believed that the 2002 election was rigged.
Illegal retention of classified documents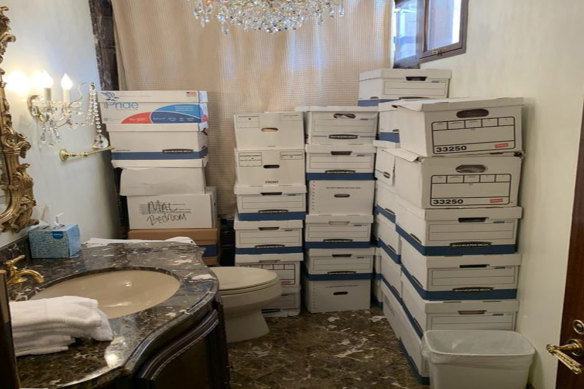 What is it about? Trump has been charged with unlawfully keeping classified national security documents when he left office in 2021 and then lying to officials who sought to recover them.
Special Counsel Jack Smith accuses Trump of risking national secrets by taking thousands of sensitive papers with him when he left the White House in January 2021 and storing them in a haphazard manner at his Mar-a-Lago, Florida, estate and his New Jersey golf club, according to the indictment.
Photos included in court documents show boxes of documents stored on a ballroom stage, in a bathroom and strewn across a storage-room floor. Those records included information about the secretive US nuclear program and potential vulnerabilities in the event of an attack, the indictment said.
Trump faces charges that include violations of the Espionage Act, which criminalises unauthorised possession of defence information, and conspiracy to obstruct justice.
Prosecutors have unveiled a new indictment, which charges Trump, his co-defendant and valet Walt Nauta, and a third Trump employee, Carlos De Oliveira, with attempting to delete security camera footage at Mar-a-Lago after they were sent a grand jury subpoena for the videos in June 2022.
Where is the case at? Trump was charged in June. Additional charges were laid in late July. A trial date has been set for May 2024.
Has he entered a plea? Trump and Nauta have both pleaded not guilty. De Oliveira has not yet entered a plea.
Georgia election-tampering case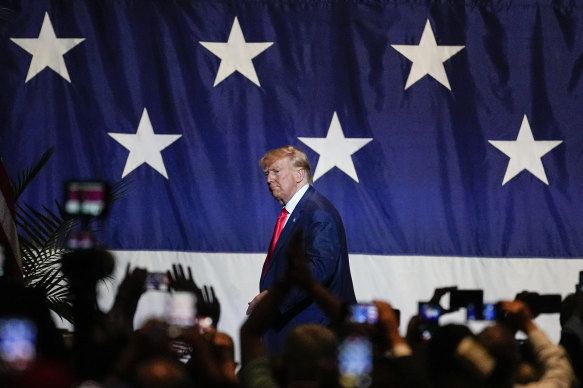 What is the case about? Trump and 18 allies have been charged over efforts to overturn presidential election results in the state of Georgia. The charges relate to a racketeering case, with the group accused of forming a "criminal enterprise" designed to stop Joe Biden's 2020 election victory. Prosecutors have brought 41 counts against Trump and his associates.
Among the others named are Mark Meadows, Trump's former White House chief of staff; Jeffrey Clark, a former senior official in the Justice Department; and lawyers Rudy Giuliani and John Eastman. Multiple unindicted co-conspirators are also referred to in the 97-page document.
Where is the case at? Those charged have until August 25 to voluntarily surrender.
New York 'hush money' criminal case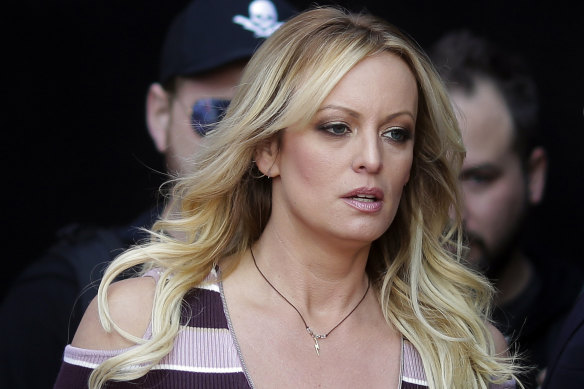 What is the case about? Trump is accused of falsifying business records in connection with a hush-money payment to a porn star before the 2016 presidential election.
Trump's former personal lawyer, Michael Cohen, paid Stormy Daniels $US130,000 ($200,000) for her silence about a sexual encounter she said she had with Trump in 2006. Prosecutors in Manhattan accuse Trump of trying to conceal a violation of election laws.
Where is the case at? A trial date has been set for March 25, 2024.
Has he entered a plea? Trump has pleaded not guilty to 34 counts of falsifying business records. He has also denied having a sexual encounter with Daniels but admitted to reimbursing Cohen for his payment to her. Cohen pleaded guilty to campaign finance violations and other crimes and was sentenced to three years in prison in 2018 during Trump's presidency.
Civil case against E. Jean Carroll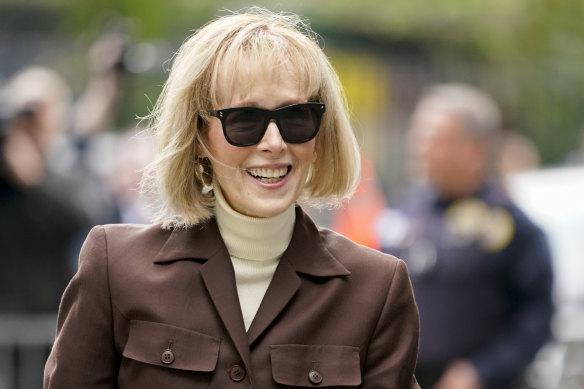 What is the case about? A Manhattan federal court jury found Trump liable for sexually abusing writer E. Jean Carroll in the mid-1990s and then defaming her by lying about it in 2022.
Carroll is seeking at least $US10 million more in a separate defamation lawsuit she amended after Trump blasted the verdict on CNN and on his social media platform. He has denied meeting Carroll and accused her of making up her allegations.
Where is the case at? Trump is appealing against the $US5 million verdict by the jury. The second defamation lawsuit is scheduled for January 15, 2024.
New York Attorney General civil lawsuit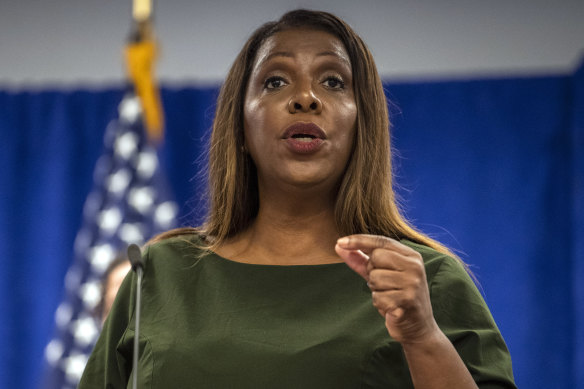 What is the case about? New York Attorney General Letitia James sued Trump and his family business, the Trump Organisation, last September for alleged fraud by him and his family.
James, a Democrat, accuses Trump of lying from 2011 to 2021 about asset values, including for his Mar-a-Lago estate in Florida and Trump Tower penthouse in Manhattan, as well as his own net worth, to obtain better terms from lenders and insurers.
The lawsuit seeks at least $US250 million in damages from Trump, his adult sons Donald jr and Eric, the Trump Organisation and others, and to stop the Trumps from running businesses in New York.
Where is the case at? The trial is due to start on October 2, 2023.
An alleged pyramid scheme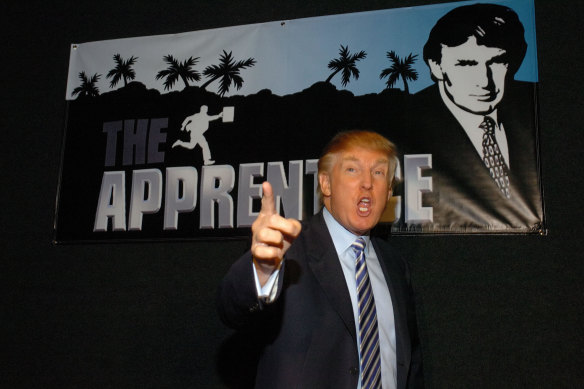 What is the case about? Four investors claim they lost money in an alleged pyramid scheme involving a phone company promoted by Trump on his reality television show The Apprentice. The claim also originally involved his adult children Ivanka, Donald jr and Eric but the case against the trio was dropped, with the lawyers for the investors saying that it was Trump himself who was the "architect, principal actor and largest beneficiary of the fraudulent scheme".
Where is the case at? The federal class action began in 2018 and it is due to go to a hearing on January 29, 2024.
Reuters, AP