The savvy Byron Bay home redesign that could more than double the owner's money
Art collector Steve Nasteski has made his fortune on his fortuitous timing, whether it be in buying a Brett Whiteley masterpiece or Sydney real estate, but not even he could have foreseen how his Byron Bay holiday home purchase might play out.
This is the Wategos Beach residence once known as Whalewatchers built by Salmat co-founder Peter Mattick and listed two years before the pandemic for $20 million. It was a protracted sales campaign that ended a few days before Christmas in 2019 when Nasteski agreed to pay $12 million.
"That was the going rate for one of the best homes on the Marine Parade stretch," said Liam Annesley, of Byron Bay Real Estate Agency.
But by the time Nasteski took the keys a few months later the coronavirus had upended plans worldwide, and as the purchased was lodged on title records the NSW government was announcing a lockdown.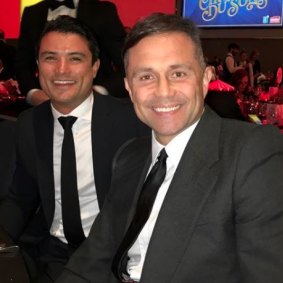 Schools closed to all but a few, "work from home" became widespread, and Byron Bay was hollowed out of regular tourist trade and left to locals.
But prophesies of a property armageddon never arrived, and instead Byron Bay's values soared as Sydneysiders and Melburnians dreamt of telecommuting to work from the coastal paradise.
In October of that year the first recalibration of local trophy home values was lodged on records when Rip Curl co-founder Brian Singer paid $22 million for a house a few doors from Nasteski's current home.
Since then, the former hippie community has been transformed into the most expensive real estate on the state's North Coast, luring the Hollywood set first, including brothers Liam and Chris Hemsworth and Zac Efron, followed by the billionaires such as Justin Hemmes, Andrew "Twiggy" Forrest and Afterpay's Anthony Eisen (whose $23 million shack is also on Marine Parade).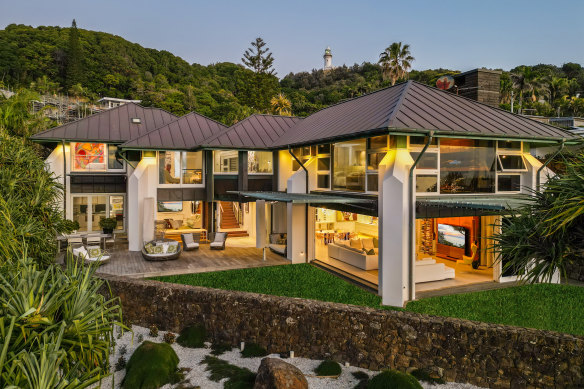 Nasteski, meanwhile, commissioned a no-expense-spared redesign by architect Stephen Varady and LA-based interior designer Darren Tieste with a brief to create a Malibu-style beach house that's a decade ahead of its time. Recently completed, it features finishes like a floating copper staircase, lime-washed floors from Russia, Calacatta marble bathrooms and Paul Bangay landscaping.
Almost four years later it is set to hit the market. Annesley is yet to set a guide, but his recent $30 million sale of the property known as Watermark a few doors away would have to offer buyers some idea on price.
Annesley won't reveal details on Watermark's buyer, but Brisbane developer Adam Flaskas is the hot tip after renting up the road of F45's Adam Gilchrist and recently registering a company Flaskas Family Wategos Pty Ltd.
Happy flippers
Returning to the good timing of the Nasteski family's property interests, a consolidation of two garden apartments on the Double Bay beachfront purchased a year ago for $7.9 million sold last weekend for $14 million.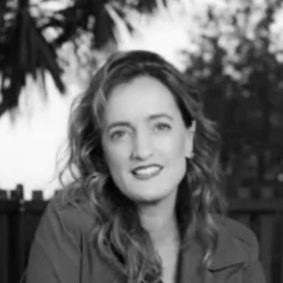 The bullish buyer? That would be philanthropist Gina Satterthwaite, a member of one of New Zealand's richest families and founder of the Fife Foundation. She is the granddaughter of Margaret Fife, in whose honour the Fife Foundation is named, and Tracy Gough, co-founder of heavy machine supplier Gough Group that in 2019 was acquired for a reported $211 million.
The apartment was sold by The Agency's Ben Collier and JT Allen's Joshua Allen soon after a total makeover of the 146-square-metre pad.
Strata life
Still with the bullish apartment market, investment banker Michael Rothner has sold his sub-penthouse in Darlinghurst's Top of the Town for $10.5 million.
It was an off-market sale by Highland Property's William Manning on behalf of his sister, Palm Beach-based property investor Sarah Rothwell, and matches the penthouse sale result of 2021 by developer Duncan Hardie.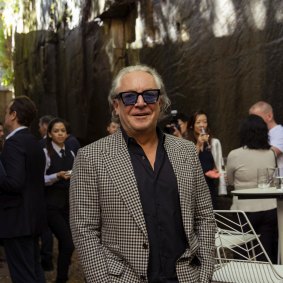 And barrister John Sharpe has sold his Paddington Green apartment for $11 million through The Agency's Collier, making it the fourth-highest residential sale locally.
That means two of Paddington's top results are apartments in the converted hospital complex, of which the suburb high was set recently at $20 million by climate change activist and businessman Geoff Cousins.
Pearl Beach gem takes gold
Pearl Beach has not been missed in the high-end rush for beachfront homes, as evidenced by this week's record-setting sale of $12.25 million.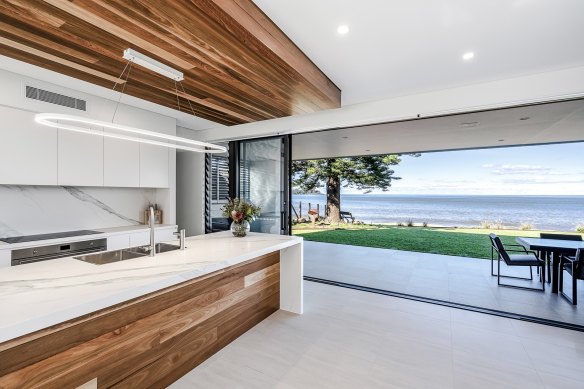 It was an off-market sale of the newly built house of Linda Cunningham, wife of former Goldman Sachs group treasurer and KPMG risk advisory partner Michael Cunningham, by Coast Realty's Stuart Gan.
The property last sold in 2009 at auction under instruction from the public trustee for $2.37 million.
It tops Atlassian's Scott Farquhar's $10.85 million beachfront purchase at Avoca Beach, leaving the only sale locally that is higher at $16.2 million in Wagstaffe set by receivers for alleged fraudster Bill Papas, of Forum Finance fame.
Lucy Macken
is the prestige property reporter and Title Deeds columnist for The Sydney Morning Herald.
Connect via Twitter.