Worker representatives would help set interest rates on the Reserve Bank board and guide investment calls at the $250 billion Future Fund under a union bid to bolster employee power at Australia's top economic institutions.
The Construction, Forestry, Maritime, Mining and Energy Union is hoping to win broad support to commit Labor to appointing figures aligned to the labour movement to the two bodies by amending the party's policy manifesto at its national conference beginning on Thursday.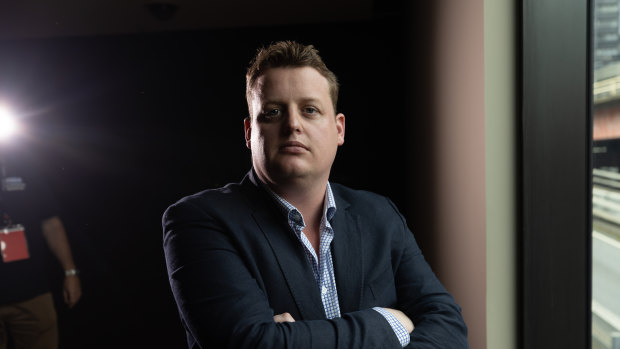 As Prime Minister Anthony Albanese's progressive credentials on housing, the AUKUS defence pact and climate change are tested, unions will flex their muscles by seeking a guarantee their voice will be heard around the monetary policy table.
Much of the left believes the bank, which has lifted rates by 4 percentage points since May last year, has consistently overstated the risk of wage rises spawning inflationary outbreaks, leading to slower growth in incomes.
CFMMEU national secretary Zach Smith said the RBA had been "wilfully out of touch with ordinary Australians, merrily hitting them with interest rate rises and simultaneously scolding them for modest pay rises after a decade of stagnant wage growth".
"Ordinary Australians cannot afford to see the Reserve Bank and Future Fund boards stacked out with captains of industry with little insight into their daily struggles," he said.
"Many of the most successful economies follow a model of tripartite representation, where workers' representatives, those with deep experience in government policy and business people blend their skills and experience to implement balanced policy.
"We need to slay the sacred cows of neoliberalism one by one."
Treasurer Jim Chalmers in April appointed former Fair Work Commission head Iain Ross, and Dexus and Telstra non-executive director Elana Rubin, both former ACTU officials, to the RBA board.
But the union movement amendment could push Labor to pick board members with more contemporary links to unions. The most recent unionist to sit on the Reserve Bank board was then-ACTU boss Bill Kelty in the mid-1990s.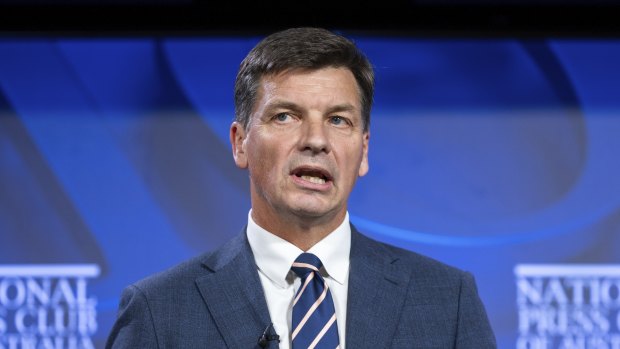 The recent review of the RBA recommended splitting the bank board and creating a specialist interest rate-setting committee. The committee's membership is not yet known, although Ross is eventually expected to shift to it given his background dealing with labour market issues.
The board of guardians of the taxpayer-owned Future Fund, which was initially set up to help finance unfunded pension liabilities for the public sector, is chaired by former Liberal treasurer Peter Costello and does not include any union figures.
Shadow treasurer Angus Taylor said the union push would be a test of Chalmers and Albanese's leadership.
"Will they bend to the pressure of their union paymasters or do the right thing and preserve the independence of our key economic institutions?" he said.
A spokesman for Chalmers said the government worked to ensure the interests of workers were front and centre in all decision-making.
The party's national conference, which sets Labor's policy positions, is due to debate support for the landmark AUKUS nuclear submarine deal and other major policies such as income tax cuts, native logging and housing affordability.
A group of left-wing members is seeking to remove AUKUS from the party platform, though the push is almost guaranteed to fail. On Monday, Labor's Melbourne branch become the party's 11th Victoria-based branch to formally oppose the security pact, which opponents assert will fuel the risk of war.
"The values of the ALP and labour movement mean that the focus of public funds should be on public education, public health, aged care, housing, social security, the civil manufacturing industry and the transition to a low-carbon economy," the Melbourne motion states.
Prominent party member Eric Dearricott, who fights against Labor's factional system, will put up a motion to drastically increase the power of Labor's thousands of local members in picking Senate candidates. They are currently picked in closed-door meetings.
Smith is also fighting to win support for the CFMMEU's proposed super-profits tax on major corporations to help plug an estimated shortfall of 760,000 affordable and social homes.
"We will be forcing the party to take this seriously. We want the government to take this seriously and have the debate in the public forum of the party," he said. "This is the first step in a long campaign."
Smith, who launched the campaign for a super-profits tax at the National Press Club last month, is in the running for a spot on Labor's powerful national executive committee.
Cut through the noise of federal politics with news, views and expert analysis. Subscribers can sign up to our weekly Inside Politics newsletter here.
Paul Sakkal
is a federal politics reporter for The Age and The Sydney Morning Herald.
Connect via Twitter.
James Massola
is national affairs editor. He has previously been Sunday political correspondent and South-East Asia correspondent.
Connect via Twitter, Facebook or email.